Visiting China's Summer Palace • Tour Travel Hotels
Located in the northwest suburbs of Beijing, the Summer Palace is a joy to visit in all seasons. This lush oasis, which was Empress Qing Dowager Cixi's favorite retreat, is a welcome respite from the Chinese capital no matter what you think of the city – I love it.
Historically, the Summer Palace (known in Chinese as 颐和园 or Yíhéyuán) was the most important center of the leader of China's political and diplomatic activities outside the Forbidden City. It has been destroyed and rebuilt several times, highlighting its significance and permanence in the Chinese mind.
While a day trip from Beijing to the Summer Palace isn't necessarily a history lesson, refreshing a few details before your excursion is sure to make your time even more enjoyable.
Why you should visit the Summer Palace
Once you've got your visa for China on visaexpress.com, it's time to start thinking about where in China you want to visit and what you want to do once there. The most important reason why the Summer Palace should be on this list? As I mentioned in the previous paragraphs, the lushness and vast expanse of the property is exactly what you need after a few days in Beijing which, despite all its charms, is intense to say the least.
If you are planning a trip to China after Covid-19, there is a special year to keep in mind. More precisely, 2024 will mark a century since the opening of the Summer Palace to the public. While there is no indication yet of what the local government has planned to celebrate this milestone, you can bet it will be something spectacular and awe-inspiring. No matter when you visit, keep reading to learn more about things to do at the Summer Palace.
What to do at the summer palace
Take a breath of fresh air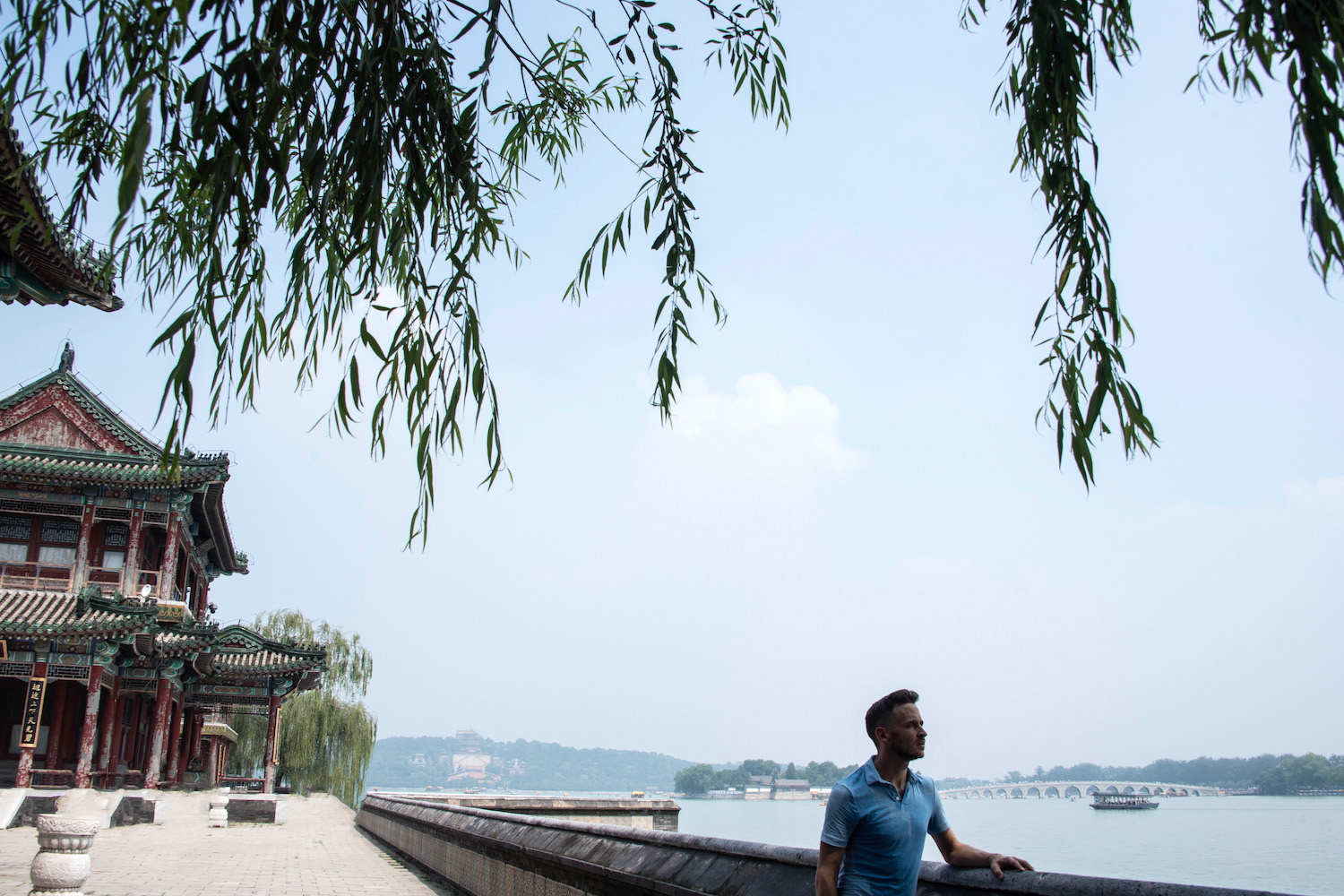 The Summer Palace is huge and most of its massive footprint is covered by nature. This includes both trees (1600 ancient and famous alone), as well as natural and man-made waterways. The defining features of the site, visible from almost anywhere you go, are Wanshou Mountain and Kunming Lake.
Enjoy the Chinese gardens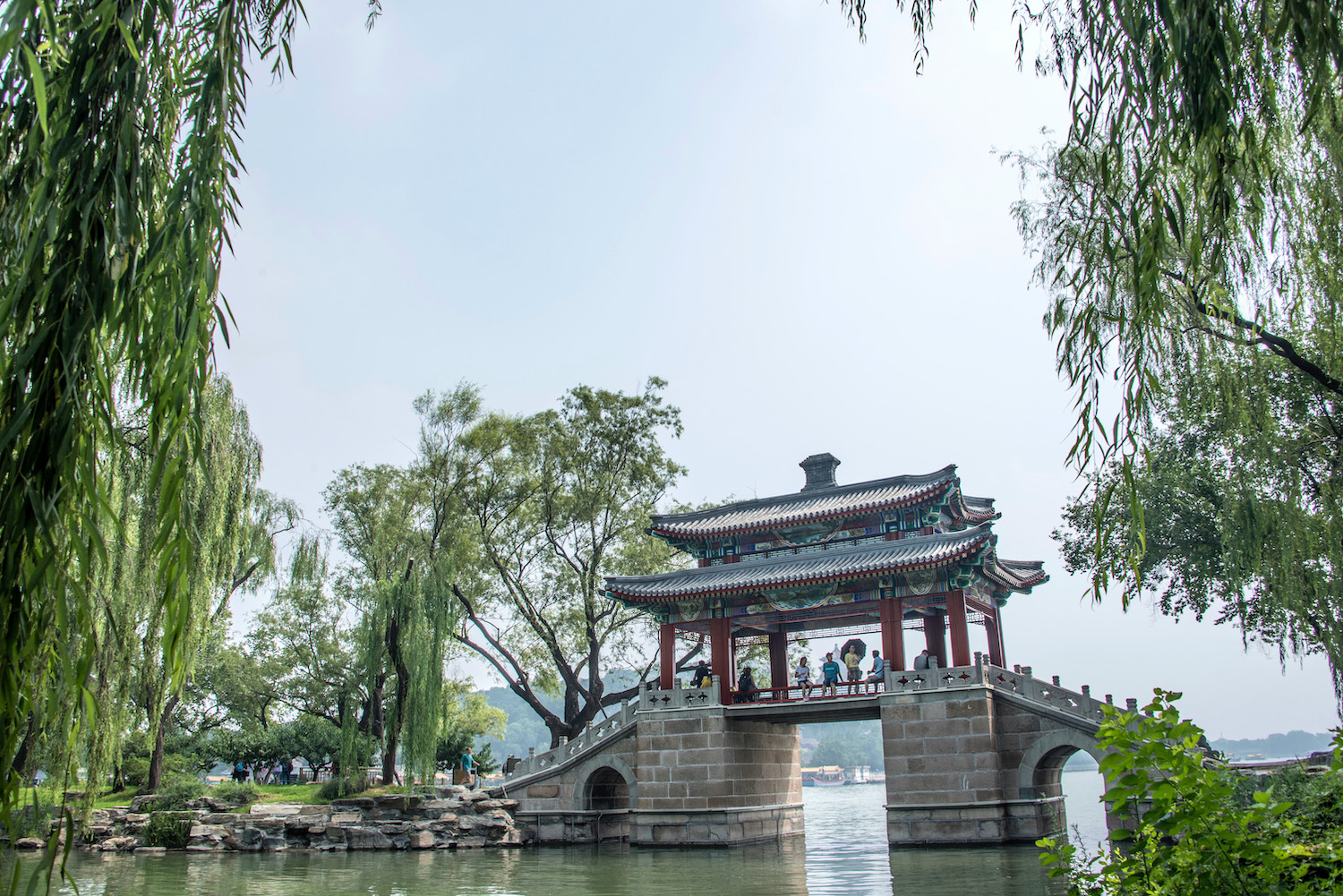 Indeed, if there is one word I would use to describe the Summer Palace, it is "harmony". The countless Chinese Imperial Gardens located across the 300.59-hectare Summer Palace, which are home to colorful oriental flowers, shrubs and trees, follow a simple principle. Translated into English, it can be summarized as: "Although it is made by man, it is opened from heaven."
Marvel at the ancient architecture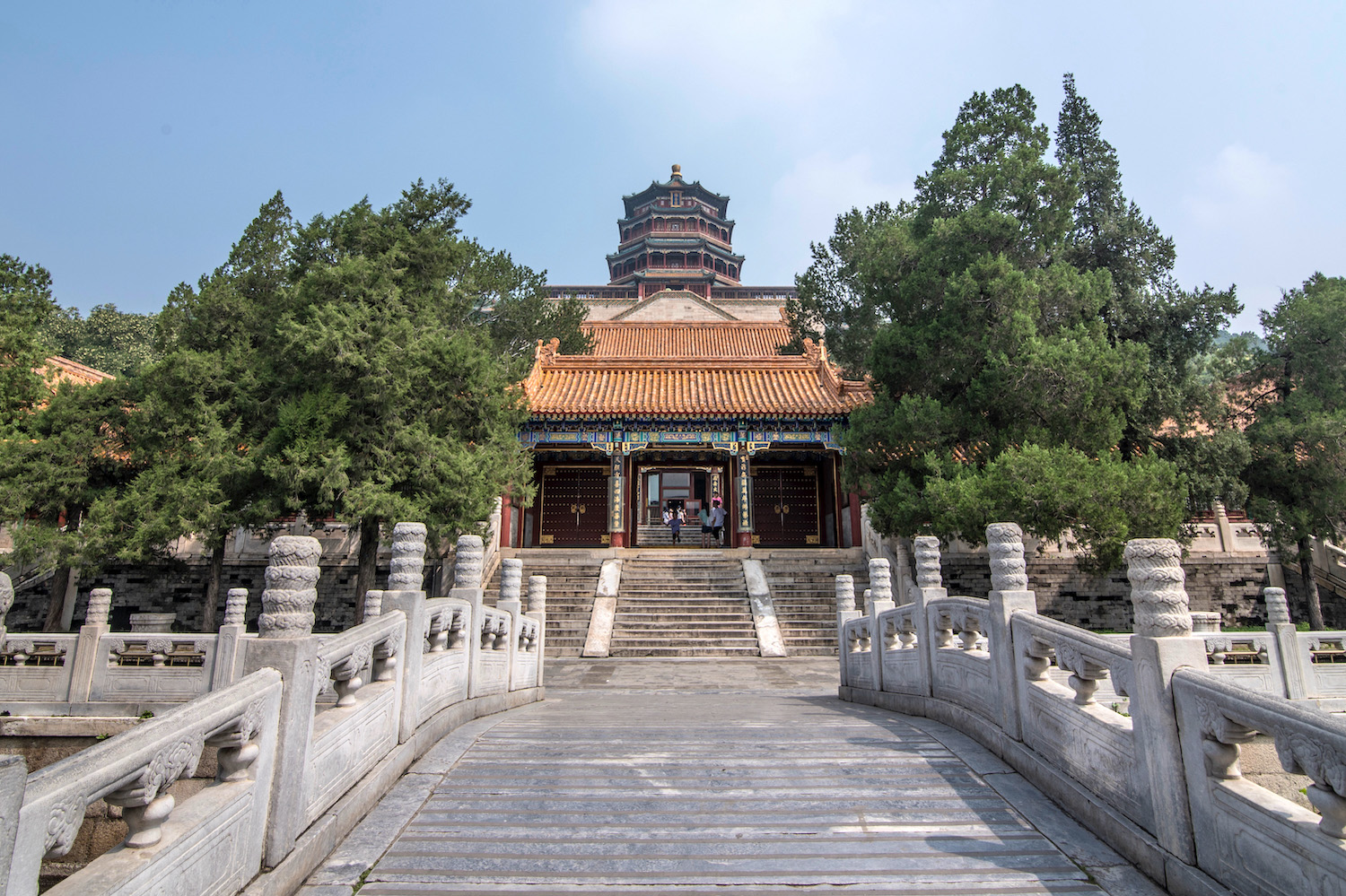 More than 3,000 courtyards, bridges and other structures cover over 70,000 square meters of the palace footprint, including the Buddha's Incense Pavilion, the Seventeen Bridges and Suzhou Street. One place that I particularly like to visit is Jade Peak Pagoda which, in addition to being an architectural marvel, offers a magnificent panoramic view of the whole place.
Ride on a traditional boat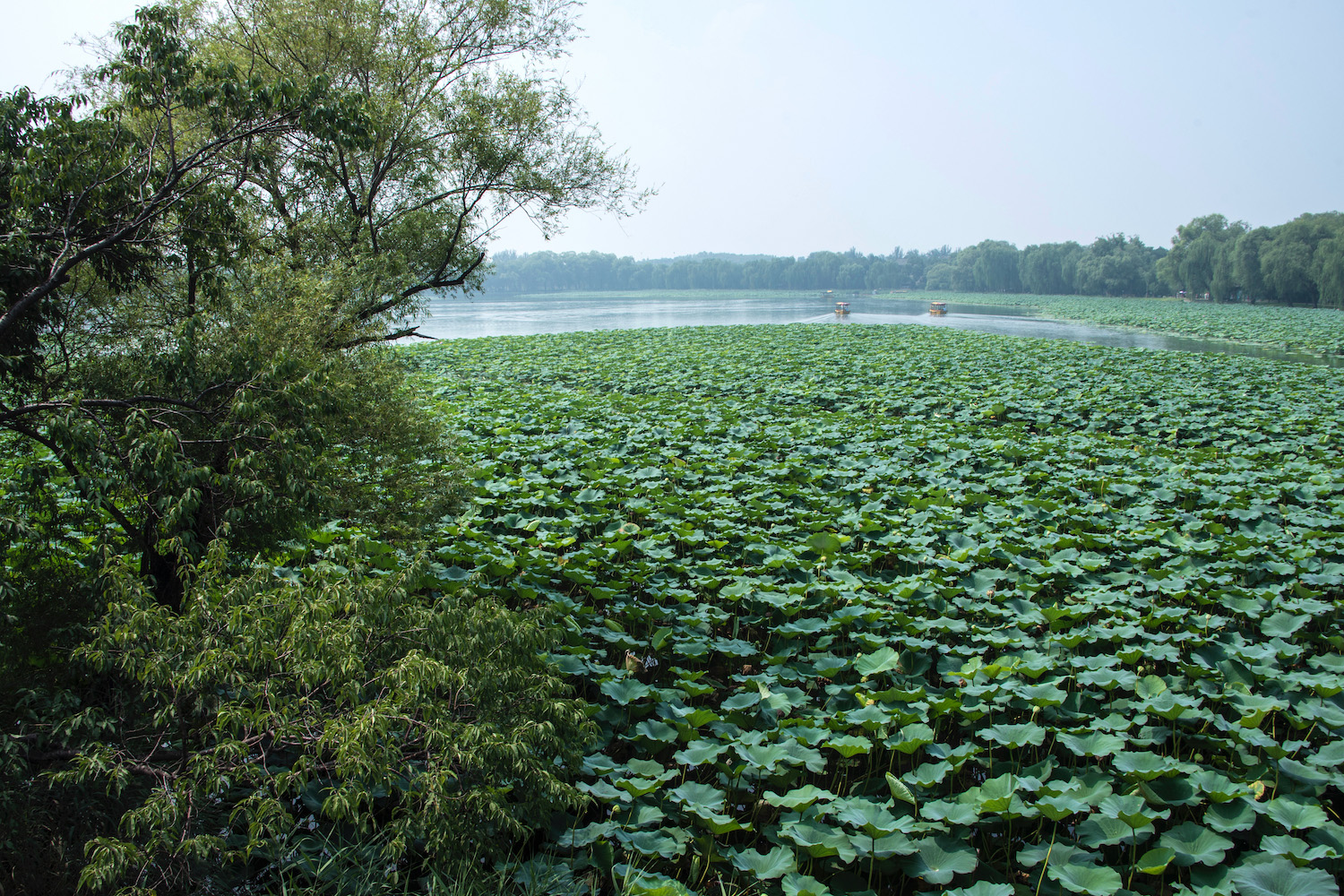 Water is an essential element of the landscape of the Summer Palace, why not go there to discover the magic of the place? Boat rides take place not only on Kunming Lake itself, but also along the countless canals that crisscross the Summer Palace. It's easy to close your eyes (especially if it's not crowded – you won't need to cover your ears) and feel like royalty when you're around.
Imagine yourself as the Empress (or the Emperor)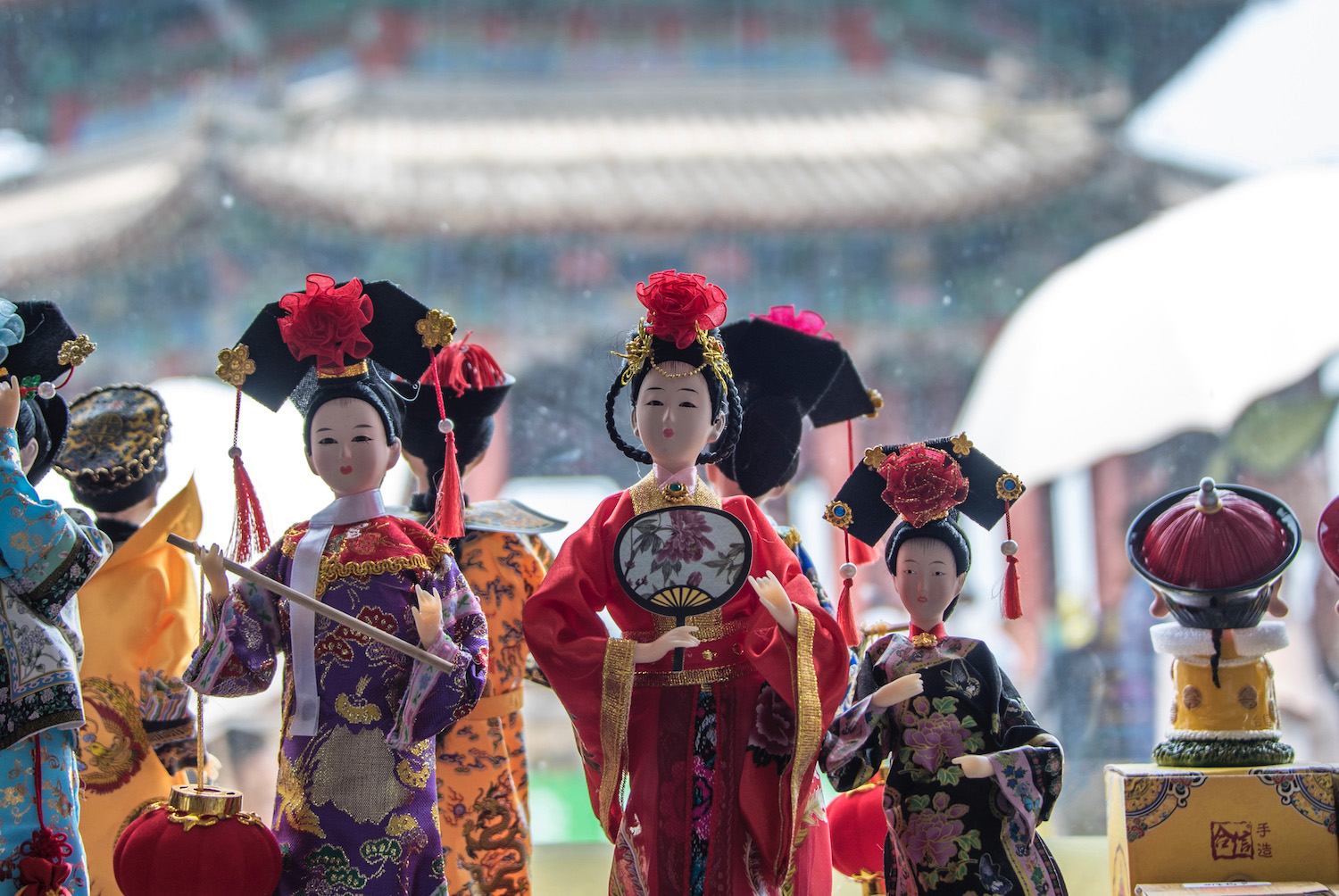 During just your first few minutes at the Summer Palace, you will understand why someone as important and powerful as Empress Dowager Cixi loved spending her time here. One place particularly conducive to such reveries is Renshou Palace, where Cixi and Guangxu (the reformist thinker I mentioned earlier in this article) conducted their ultimately unsuccessful negotiations.
How to visit the Summer Palace
Located at 155º25 ′, 117º30 ′, Beijing has a continental semi-humid and semi-arid monsoon climate and is located in the warm temperate zone. To put it in more tangible terms, the region has scorching summers, freezing (but dry) winters, and beautiful spring and fall seasons. Although the Summer Palace is a 365-day-a-year destination, I personally love to visit during the month of May, when the flowers bloom under a sunny sky that is very hot, but not unbearably hot.
As for how to reach the Summer Palace, there are two main ways. The first is to arrange a taxi for the day through your hotel – this is an ideal option if you cannot speak Chinese and haggle for your own taxi, and are uncomfortable with public transportation. . If you want to take the Beijing Metro, you just need to go to Beigongmen Station, which is just a 10-minute walk from the East Gate. TIP: If you want to avoid waiting in a long line and with a massive crowd, consider going very early in the morning!
FAQ: visit the summer palace
Why is the Summer Palace famous?
In terms of history, the Summer Palace is famous for its importance as a meeting place for Chinese rulers with foreign dignitaries and as the favorite retreat of Empress Qing Dowager Cixi. For tourists, the Summer Palace is appreciated as a natural escape from Beijing's urban jungle.
Is the Summer Palace in the Forbidden City?
Although the Summer Palace was once as important to China's national security and diplomatic relations, the two structures are different in different parts of the city. The Forbidden City is in the heart of Beijing, just across from Tian'anmen Square; The Summer Palace sits in the northwest suburbs of Beijing, an area that was downright rural when it was built.
How much does it cost to go to the Summer Palace?
Different types of tickets to visit the Summer Palace cost between 30 and 60 RMB, or around 4 to 8 dollars. However, you will also need to calculate the cost of entering and returning to the Summer Palace. While Beijing Metro fares are negligible, hiring a taxi to and from the Summer Palace can easily cost 100 RMB or more, especially if you rely on your hotel to haggle the price for you.
The bottom line
The Beijing Summer Palace is one of my favorite places to visit in China, both in the capital and outside. I find the scenery as relaxing and pleasing to the eyes as the experience of going there is refreshing – Beijing is a wonderful city, but it is not for the faint of heart! No matter when you can visit China again, I hope you include this priceless World Heritage site in your itinerary. Come spend a morning, afternoon or evening as part of a 2, 3 or 4 day stay in downtown Beijing, or book a hotel near the Summer Palace and take daily walks through its vast footprint. You may never be a Chinese Empress (or Emperor), but when you visit Beijing Summer Palace, it is much easier to imagine such a life!