The most beautiful villages in Ticino, Switzerland

From the peaks of its mountains to the shores of its lakes, the canton of Ticino is dotted with a large number of towns and villages, each with its fascinating past and unique personality. However, there are six that shine with even more splendor and make tourists who visit them immediately fall in love, making them want to come back for more.
Lavertezzo
A natural beauty formed entirely of stone, Lavertezzo is popular in Ticino – and also in Switzerland – for being a quaint riverside village with a beautiful parish church.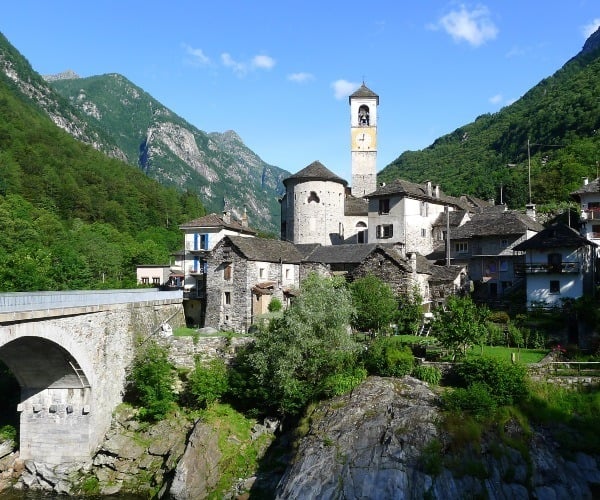 But what makes this region famous is its double arch bridge crossing the crystal clear waters of the Verzasca River: built in the 17th century to promote trade. Today, it has become a gathering place for adventurers who dive into what can only be defined as icy water.
What makes it awesome?
Verzasca Valley
Cimetta
Ponte Dei Salti
Ponte Tibetan Carasc
Morcote
The village of Morcote is identified as the most charming village in Switzerland. The village is located about 10 kilometers from Lugano and also lies on the shores of Lake Lugano. You can also book Lugano tours for a wonderful tour of Lake Lugano and Brusino Arsizio e Varese (Italy) on the other side of the lake.
If you start from the promenade, you can take the stairs that go up to visit the Church of Santa Maria del Sasso. About 400 steps lead to the church. Inside it has magnificent frescoes. The scenery from above is also worth seeing.
What makes it awesome?
Scherr Park
Monte San Giorgio
Lugano lake
San Grato Park
Sonogno
Sonogno is a hamlet in the Verzasca Valley, in the Locarno region. It has well-preserved granite houses and alleys. The village also has a sheep wool workshop (Casa Della Lana), red geraniums and a museum. It is found at the edge of the valley.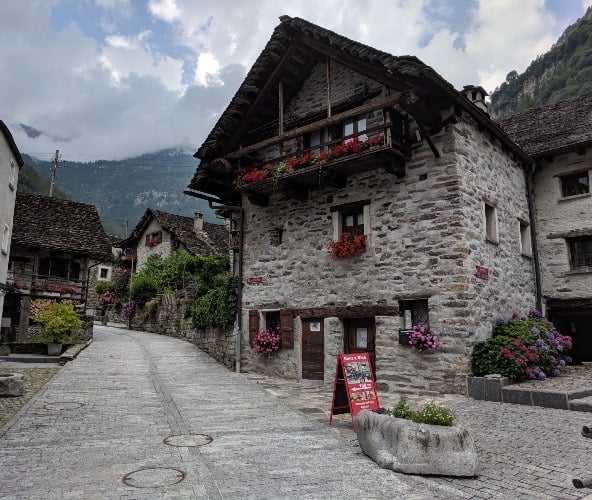 The large mountains that surround it make it the ideal starting point for memorable hikes. At the same time, the city streets offer plenty of opportunities for shopping or sitting down for regional products such as cheese, wine, honey and cold meats.
What makes it awesome?
Verzasca
Val Verzasca Museum
Monte Zucchero
The Froda
Bosco gurin
Bosco Gurin is established in the Vallemaggia region of the canton of Ticino. More precisely, it is in the Val di Bosco, 35 km northwest of Locarno. Its inhabitants are predominantly German-speaking (Gurinder Deutsch) although they are officially part of Swiss Italian heritage.
At an altitude of 1505 m, it is also the highest mountain hamlet in Ticino. Bosco Gurin is a unique cultural landscape in the heart of the Alps. Definitely worth a visit.
The village is unique because it is one of the few places in Switzerland where the city remains unchanged from what it was many years ago.
What makes it awesome?
Walserhaus Gurin
Bombonne Pizza
Lago Pero
Melo Lake
Corippo
Corippo is a perfect little hamlet in the district of Locarno, Ticino. Precisely, it is located on the westernmost slope of the Verzasca valley.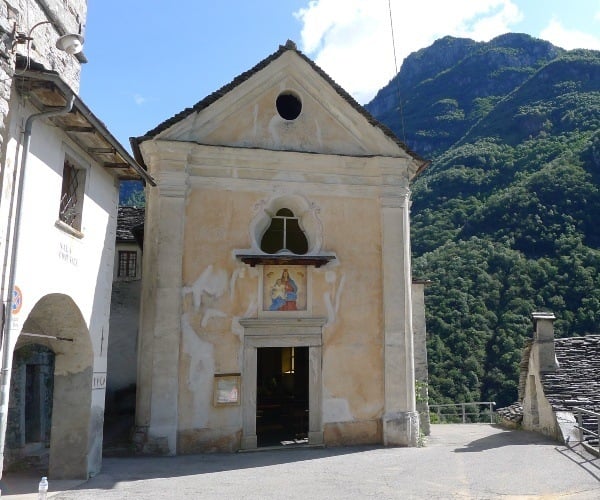 Today it is the least populated village in Switzerland and is home to just nine inhabitants and various stone houses with granite and slate roofs. The village is currently under national historic security by the Inventory of Swiss Heritage Sites.
What makes it awesome?
Verzasca Valley
Ponte Dei Salti
Vogorno Lake
Madonna
Foroglio
Foroglio in the Bavona Valley is home to one of the most magnificent waterfalls in Ticino. The Bavona valley (Val Bavona) is recognized as the wildest area of ​​the canton. The Bavona river, 19 km long, flows in this side valley of the Maggia valley.
The village is beautiful, similar to other towns in the valley. But the old stone houses amidst the landscape of trees, waterfalls and the river make it incredibly special. Foroglio Waterfall, the 110m drop, is also worth a visit.
What makes it awesome?
Nufenen Pass
Ossola
Maggia Valley
Cascata del Toce
Verdasio
Verdasio is a small mountain hamlet of the Centovalli. Similar to Corippo, it does not have many permanent inhabitants. In fact, there are only 20 inhabitants listed here.
The Cristoforo Church and Santi Giacomo Maggiore built in 1578 are worth a visit. In addition, another interesting site for traveling is the Madonna Della Segna Chapel. There are also fascinating historical houses such as Casa Cavalli, Casa Tosetti and Casa de Martini.
What makes it awesome?
Piazza Grande
Lugano lake
Three Castles of Bellinzona
Giornico
Giornico is a small, peaceful village on the edge of the Leventina Valley with around 850 inhabitants. Located near Bellinzona, this village has a surprisingly strong cultural heritage.
In the village, the Saint-Nicolas church is a romantic masterpiece. This church dedicated to Saint-Nicolas is today considered a national monument. You can also visit other incredible churches like San Michele, San Pellegrino and Santa Maria del Castello.
If you want to visit a cave, Grotto dei due Ponti rests on an island and is accessible by two bridges. They serve pure local Italian and Swiss cuisine from the region.
What makes it awesome?
Leventine Museum
Saint Nicolas
La Congiunta Museum
madom brut
Gandria
A former fishing hamlet, Gandria is one of the most popular places in Ticino for a day trip. It is easily accessible by ferry or by taking a pleasant and comfortable path from Lugano.
Its houses, built on the water's edge, have all been designed in different colors to be easily seen from afar by fishermen when they return home in the dark.
Old ancestral fishing boats still rest on the shore, giving visitors the feeling of stepping back in time.
What makes it awesome?
Swiss Customs Museums
Wilhelm Schmid Museum
Sasso della Predescia
Conclusion
With this handy list of beautiful villages in Ticino, Switzerland, you can be sure to have a fun and active holiday in the villages. Each location listed above will add value to your visit and keep you entertained. So, without further ado, plan your vacation and begin your trip to the highlands.
Wanhua Qiao is Managing Director of Venez Discover Switzerland. Come Discover Switzerland by Tourismus Group offers some of the best private tours and multi-day trips in all of Switzerland and has established itself as one of the leading tour operators in Switzerland.
If you would like to be a guest blogger on A Luxury Travel Blog to promote yourself, contact us.