Let's head to Tuscany
The idea of ​​a road trip in Tuscany is existentially flawed, at least if you are a wine drinker. I mean, how cruel is it to have the opportunity to taste some of the best wines in the world with the obligation to get behind the wheel?
The good news is, I've written this article with safety in mind – no drunk driving here, mom! -. The best news? Even if you don't drink alcohol, this Tuscany road trip itinerary has something for everyone, much like my wider spending guide 3 weeks in Italy.
Read on to find out why Italy's fertile lands have become so famous around the world, and how you can make your own way along Tuscany's extremely busy roads.
The logistics of driving through Tuscany
I was half joking in the introduction – it's relatively easy, in fact, to take a road trip in Tuscany without breaking the law. All the cellars have spittoons, which allow you to drink without drunkenness. The problem here, of course, is that you have to buy wine and bring it back to your hotel. Personally, I don't like drinking at "home" so this is a tough sell for me. (I'm going to let your group fight with each other over who will be the designated driver!)
The most important thing to decide, before traveling, is where to collect your car. The airports of Florence and Pisa (which have a few overseas flights) tend to have the best selection of cars at the best prices. In terms of organizing your trip, I would recommend driving only in rural Tuscany, and maybe Siena. Florence and Pisa are best explored on foot and best traveled between by train.
Places to visit in Tuscany
San Gimignano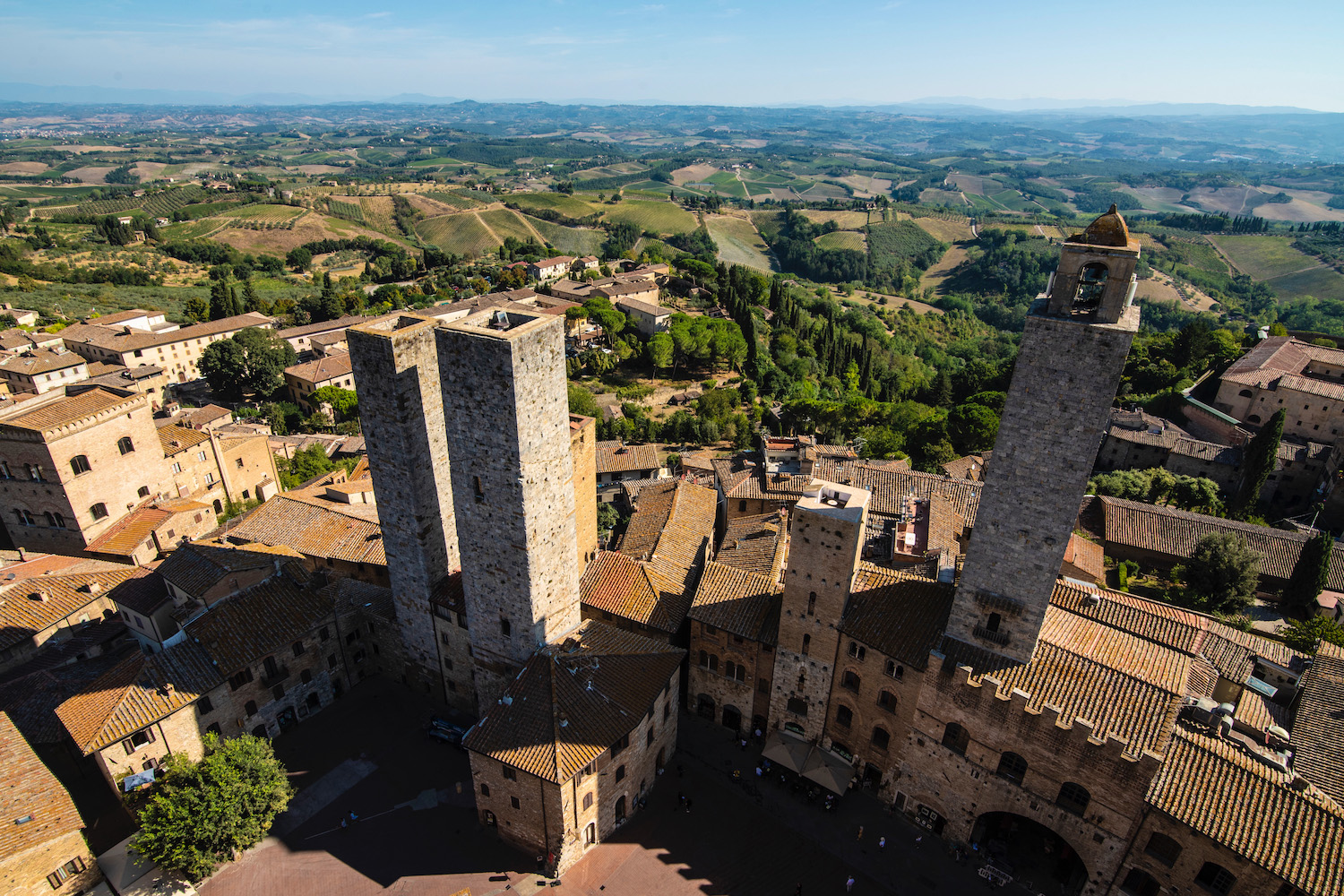 The village of San Gimignano is an excellent point of reference for your road trip in Tuscany. A popular day trip destination from Florence due to its easy bus links, San Gimignano succeeds on two fronts. First of all, its pedestrianized medieval old town is overflowing with charm. Second, several wineries (including Palagetto, a favorite of mine) is within walking distance.
His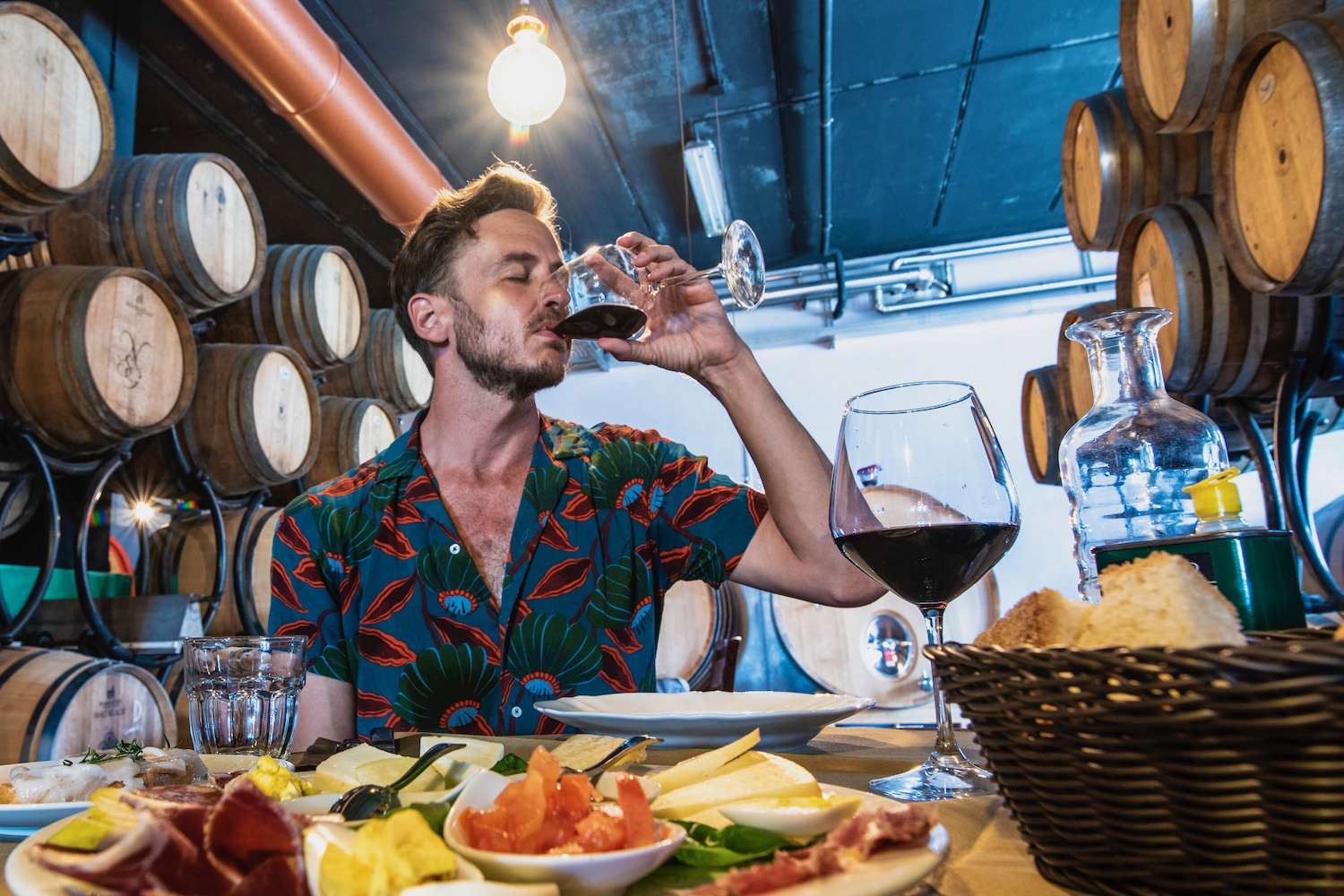 If you only have one day to travel the roads of Tuscany, Siena makes a great midpoint, meaning a round trip from Florence and through San Gimignano, then back (from Siena). As well as the many wineries lining the roads on the way to and from Siena, the town is charming and picturesque, although not enough that I would generally recommend spending the night.
Montepulciano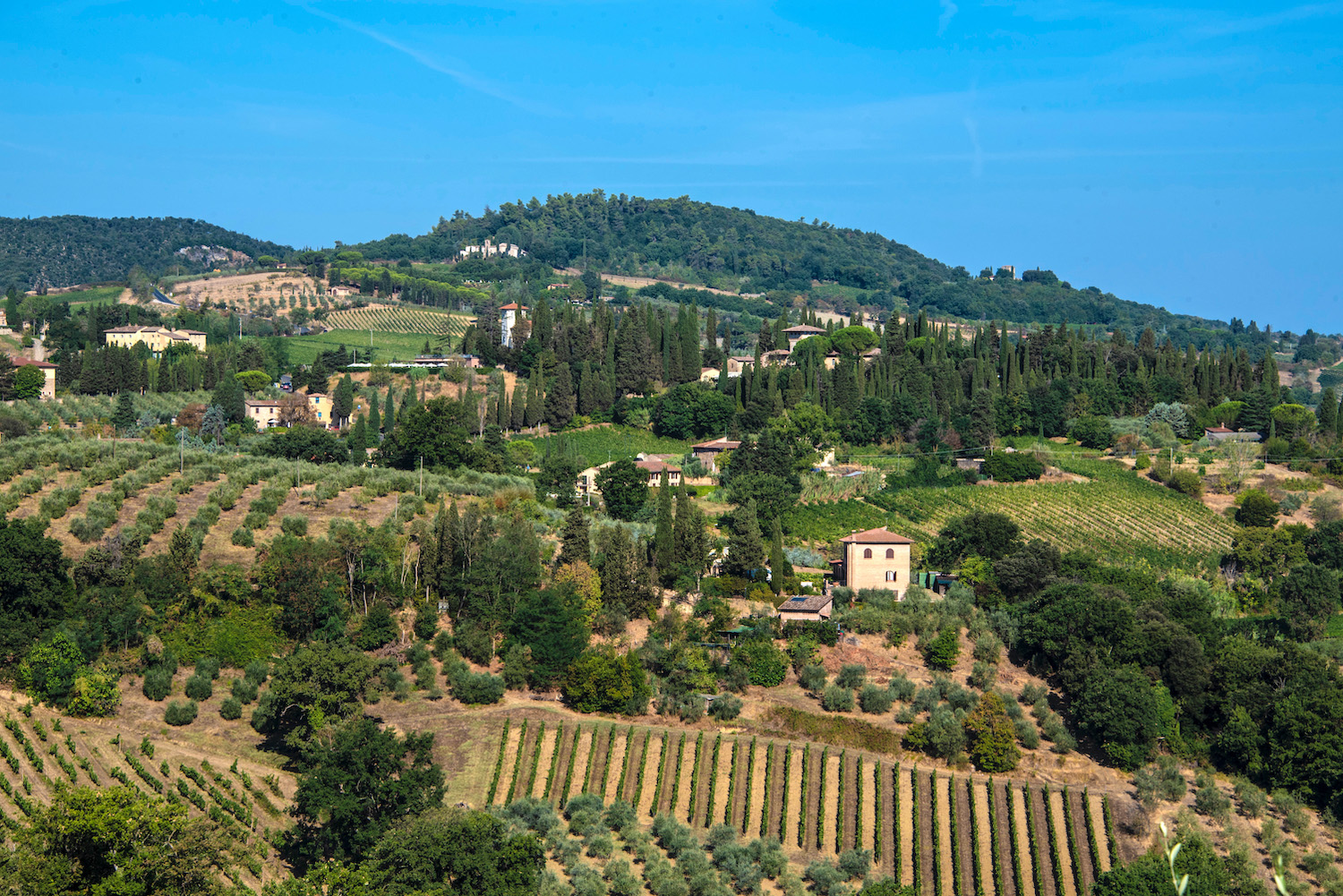 If you are planning to extend your road trip in Tuscany beyond Siena, Montepulciano is a good next stop. Although slightly older and of a different architectural persuasion than San Gimignano, it has some of the same amenities, namely easy access from the old town center to numerous vineyards and endless views of the beautiful wine region.
Pisa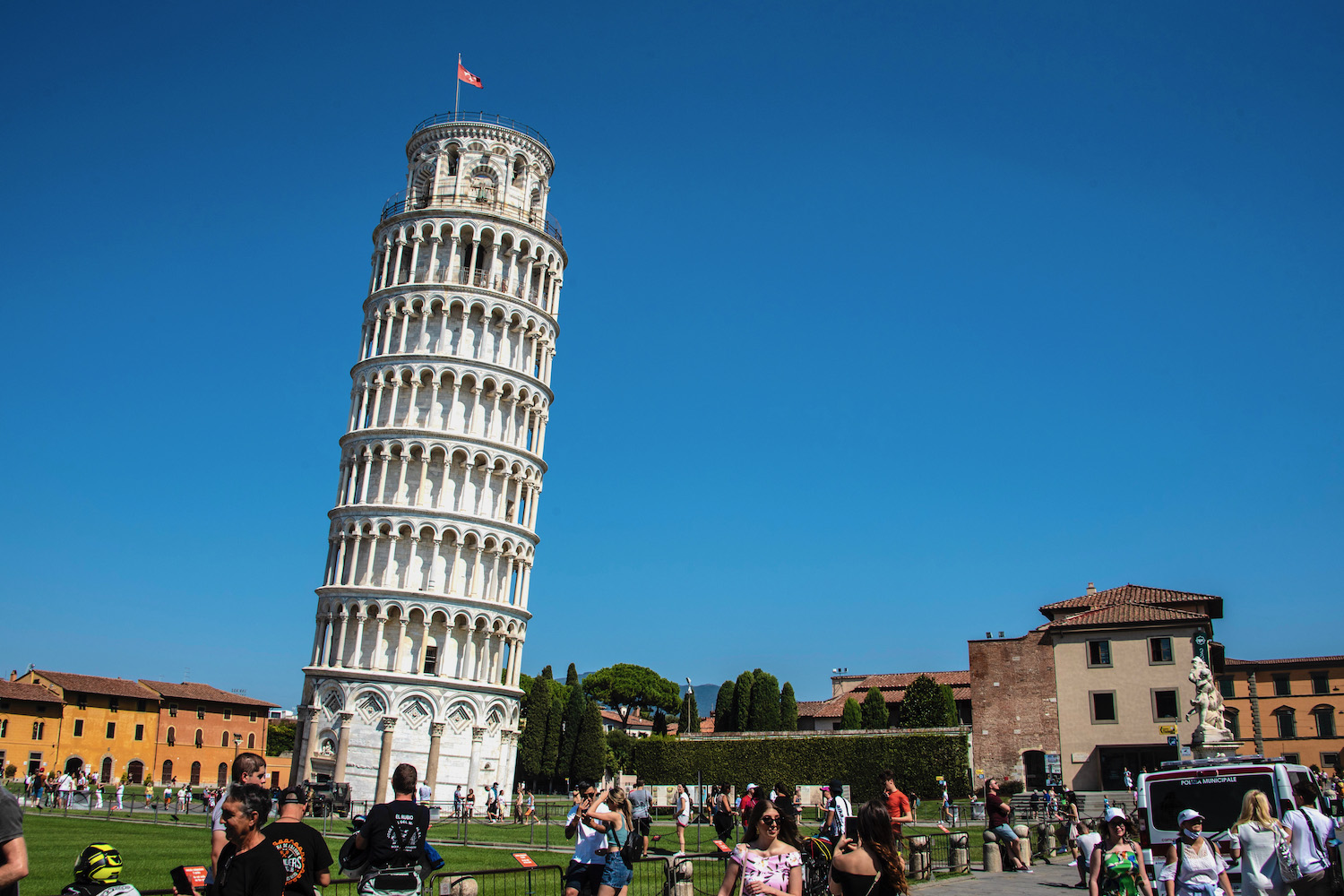 Is Pisa more than its most famous building? It's hard to say. On the one hand, you'll have plenty of time to decide: the Leaning Tower is about a 20-minute walk north of Pisa Central Station. On the other hand, while Pisa is a perfectly charming city, it has so much competition in Italy (and even in Tuscany itself, as you will have seen in the last few paragraphs) that the tower will be the focal point at all times. that you pass here.
Florence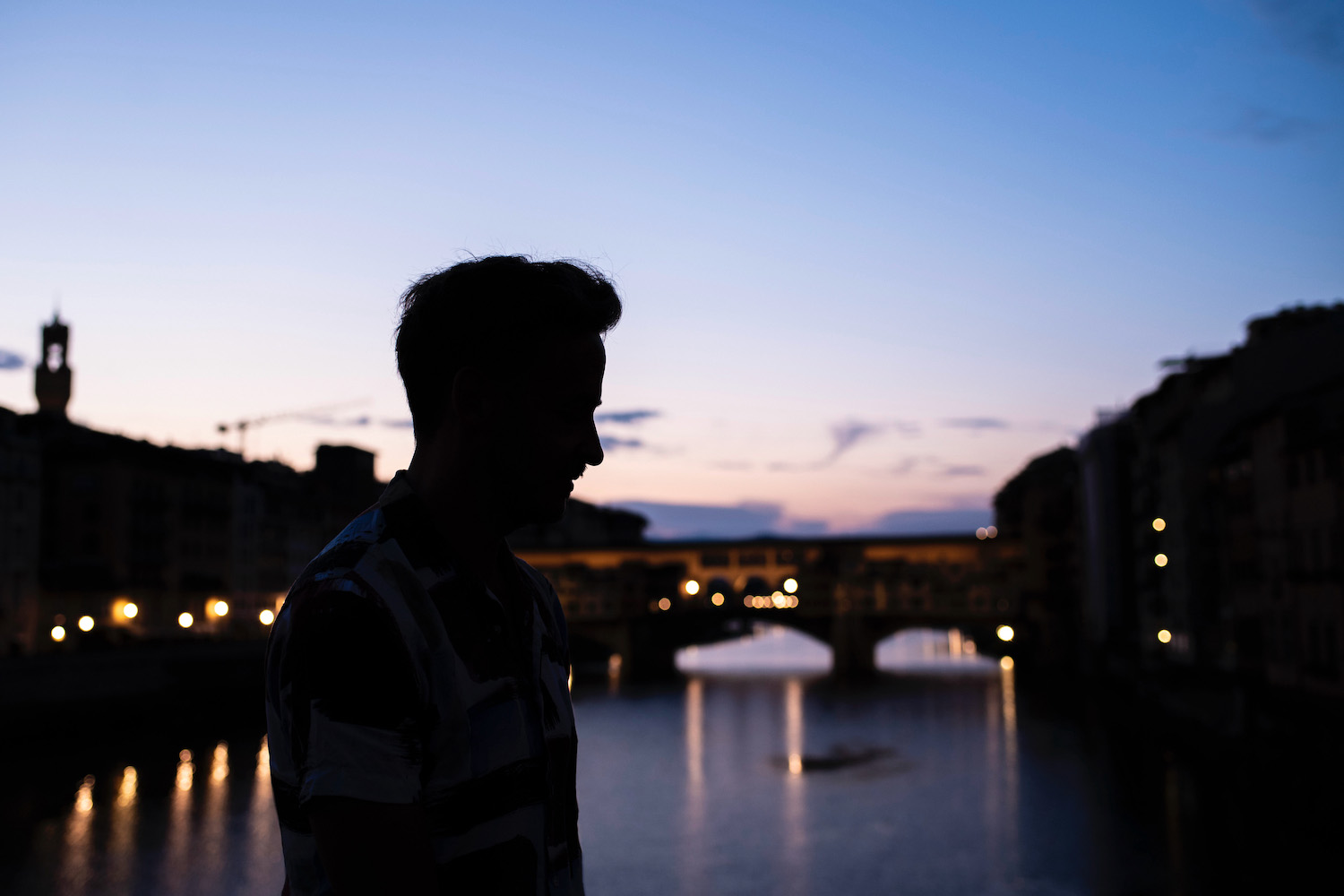 Even if you don't end up taking Tuscany's dustiest roads, you're sure to spend a few days in Florence. One of the main cradles of the culture and history of Italy, Florence (as it is called in Italian) is home to many of the country's most impressive museums, squares, architectures and parks, all set amid the hills that rise on both banks of the Arno.
Other FAQs about your trip to Tuscany
What to do in Tuscany in 3 days?
If you only have three days in Tuscany, I recommend settling in Florence. Spend a full day exploring this city, with an optional day trip to Pisa and its Leaning Tower on day two. On day three, travel through the Tuscan wine country, either by public transport to San Gimignano or by renting a car and exploring more freely.
What to do in Tuscany in 7 days?
Spending a week in Tuscany opens up many other options. You can split 3-4 days between Florence and Pisa and then pick up a car at one of their two airports. Relax in the best Tuscan villa you can find, then spend days driving between vineyards, towns and cities, including Montepulciano and Siena.
How can I spend 4 days in Tuscany?
If you have four days in Tuscany, overall you can split it evenly between Florence and wine country: Two days, on foot, in Florence; and two days of driving between villages and vineyards. If you spend four days in the rural part of Tuscany, the world is yours: you can either settle into one villa and explore the outdoors from there, or stay in two or more different Tuscan mansions and savor the variety. .
The bottom line
Many travelers to Italy take a road trip in Tuscany, but that doesn't mean yours have to follow the same pattern. Whether in the rural areas of the Tuscan wine region, in small towns like San Gimignano and Siena, or in the big cities of Florence and Pisa, Tuscany offers a feeling that you simply cannot find elsewhere in Italy. Rent a car for your entire stay here, or just for a day or two while sleeping in one of Tuscany's famous villas.